Resilience Week Virginia 2023 Events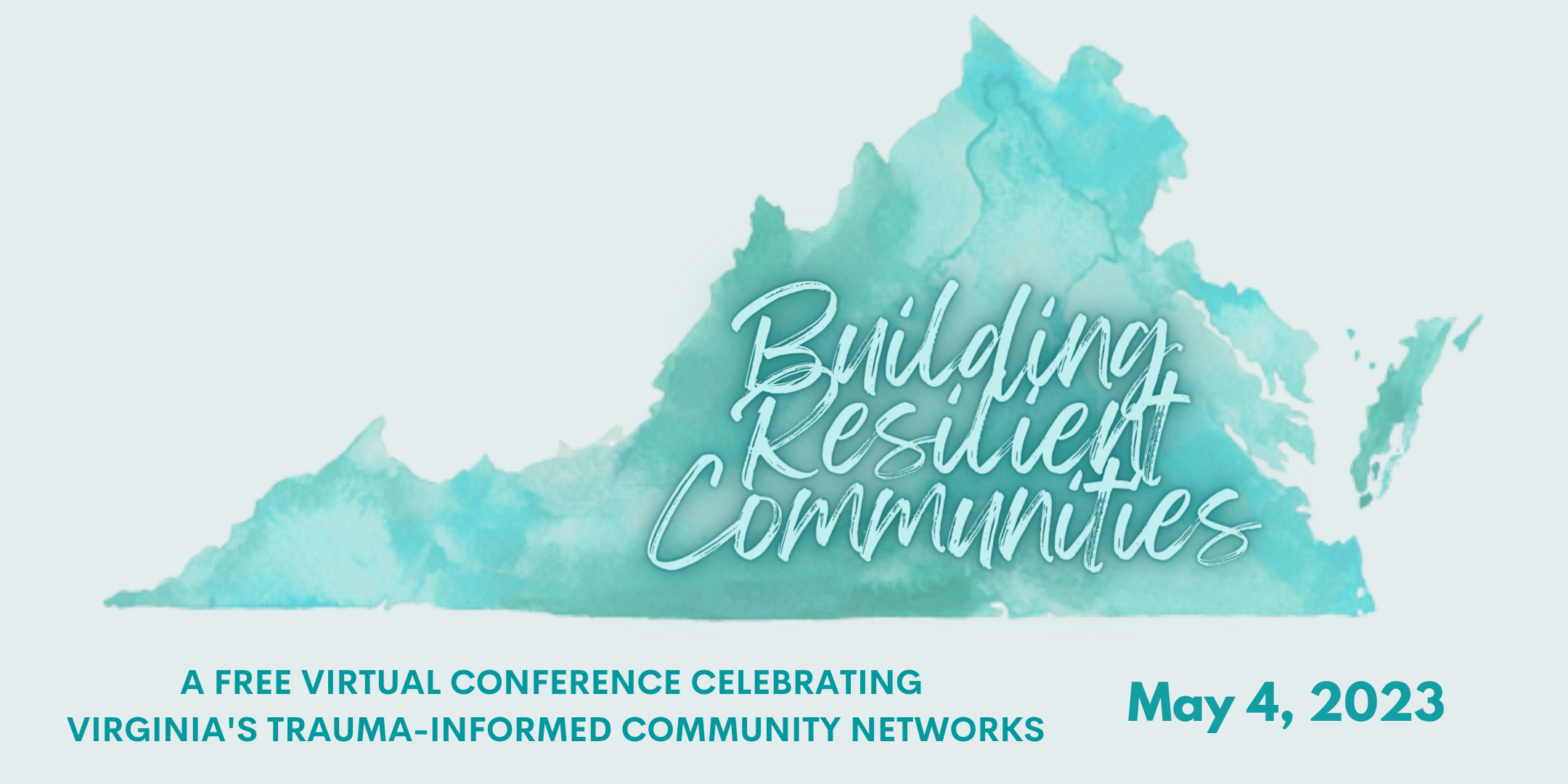 Thursday, May 4, 9:00am-3:30pm
Building Resilient Communities Conference
This free virtual conference sponsored by Greater Richmond SCAN features 12 workshops from Virginia's Trauma-Informed Community Networks and a morning keynote featuring state partners in conversation about TICNs. Registrants will receive links to recordings after the conference! Learn more and register here!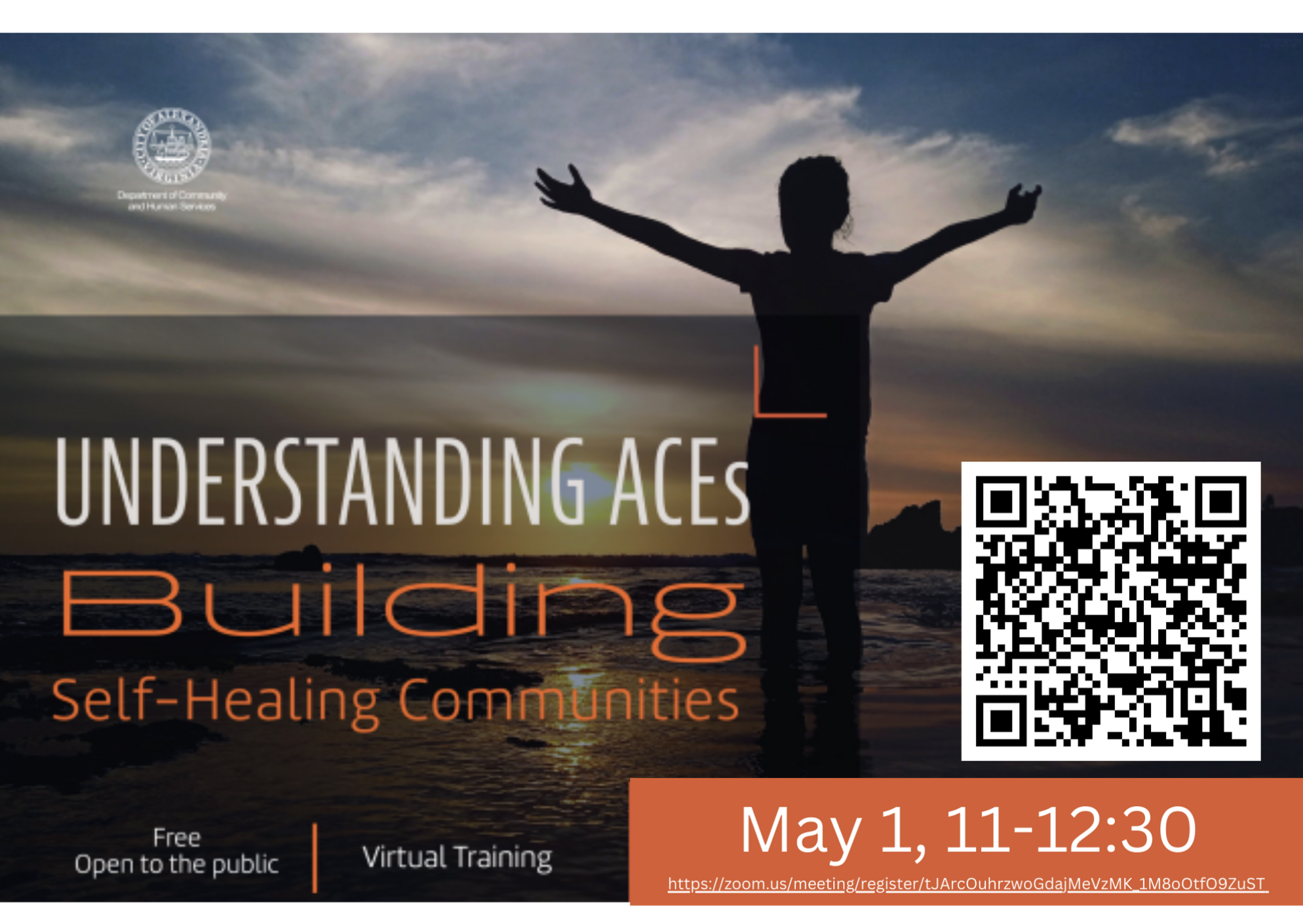 Monday, May 1, 11:00am-12:30pm
Understanding ACEs, Building Self-Healing Communities
Join RAISE (Resilient Alexandria: Inform. Support. Elevate.) for this free virtual training on understanding ACEs and building self-healing communities! Register here!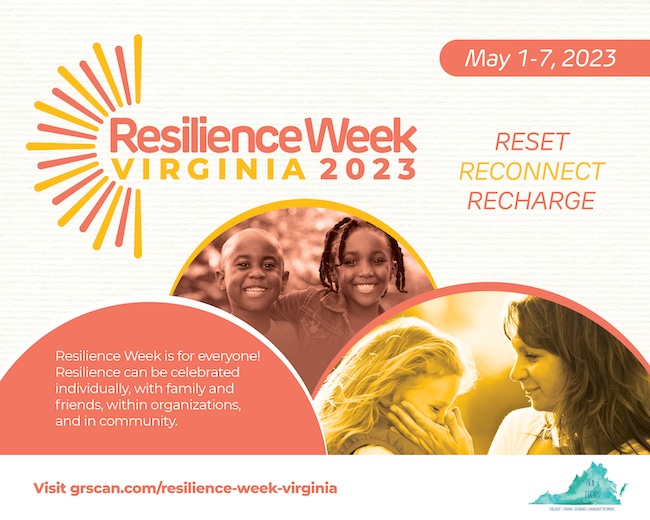 May 1-7, 2023
Greater Williamsburg TICN Events
The Greater Williamsburg TICN is hosting virtual and in-person events open to the community. Learn more and register here! More events will continue to be added!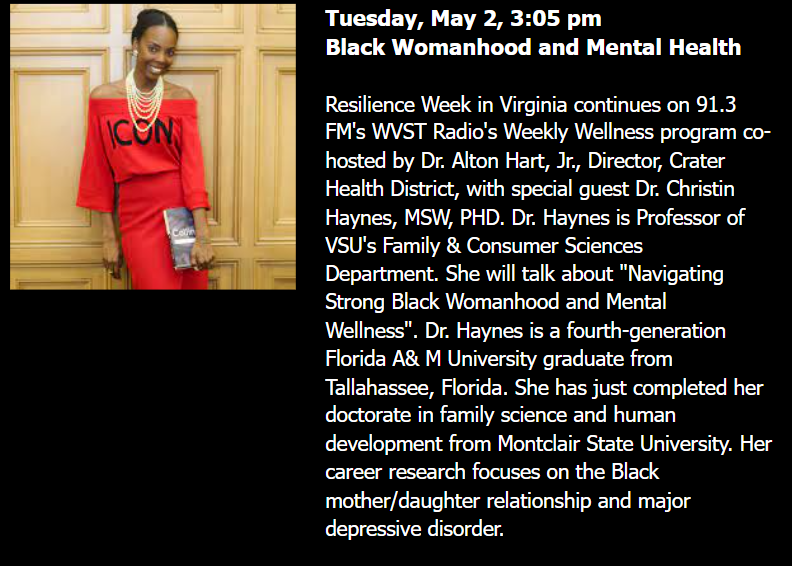 Tuesday, May 2, 3:00pm
Black Womanhood and Mental Health 
Resilience Week Virginia is featured on WVST Radio's Weekly Wellness program co-hosted by Dr. Alton Hart, with special guest Dr. Christin Haynes, who will discuss "Navigating Strong Black Womanhood and Mental Wellness." Tune in here!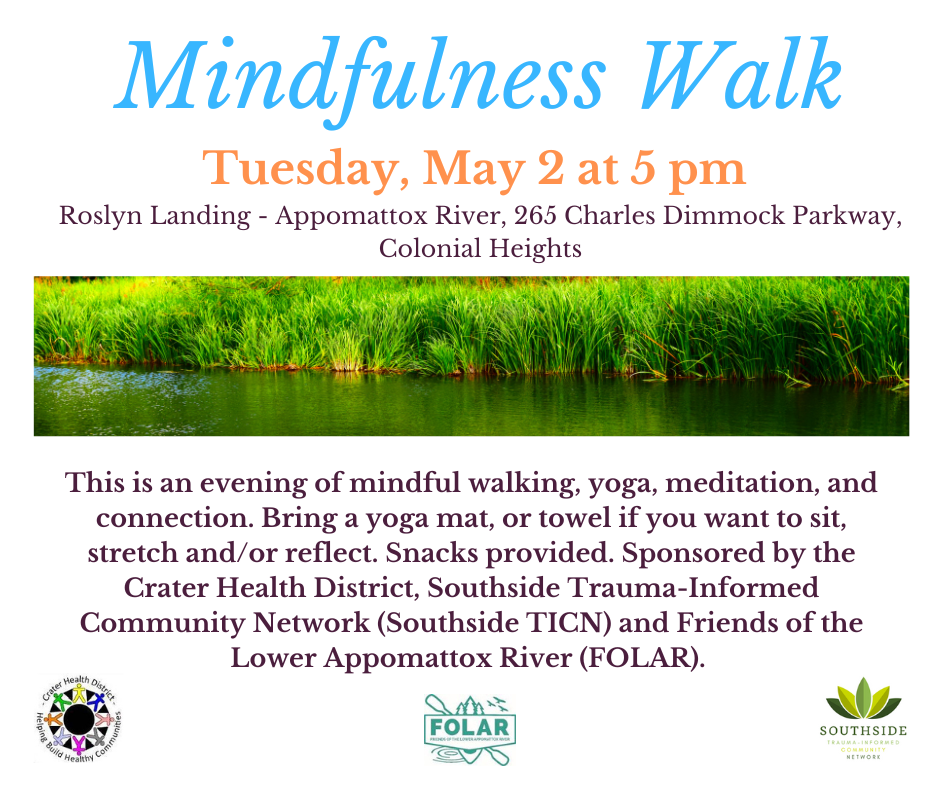 Tuesday, May 2, 5:00pm
Mindfulness Walk
Join Southside TICN and partners for an evening of mindful walking, yoga, meditation, and connection at Roslyn Landing.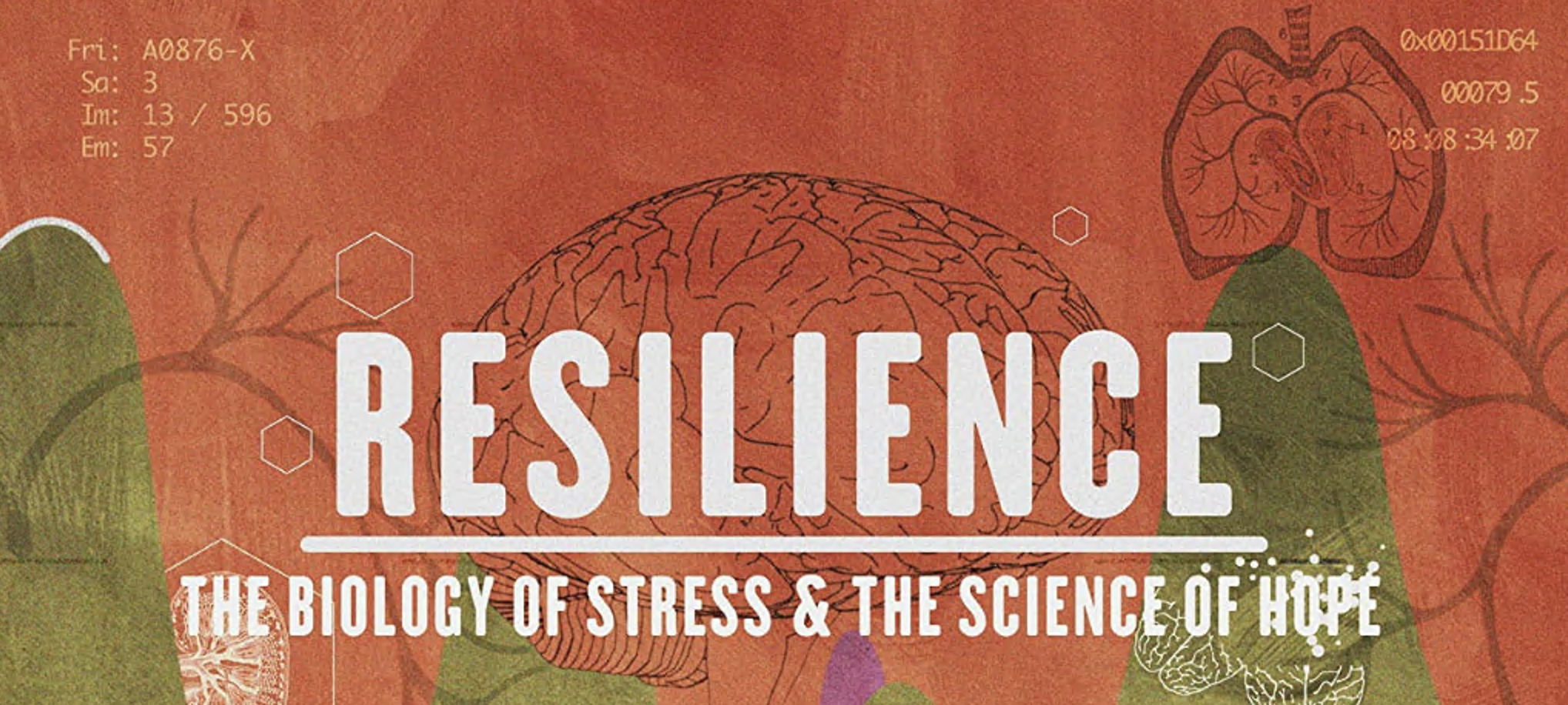 Wednesday, May 3, 1:00pm-2:30pm
Resilience Documentary Screening and Discussion
Resilience is a one-hour documentary that delves into the science of Adverse Childhood Experiences (ACEs) and the birth of a new movement to treat and prevent toxic stress. After the screening there will be a discussion of the film led by Greater Richmond SCAN. Register here!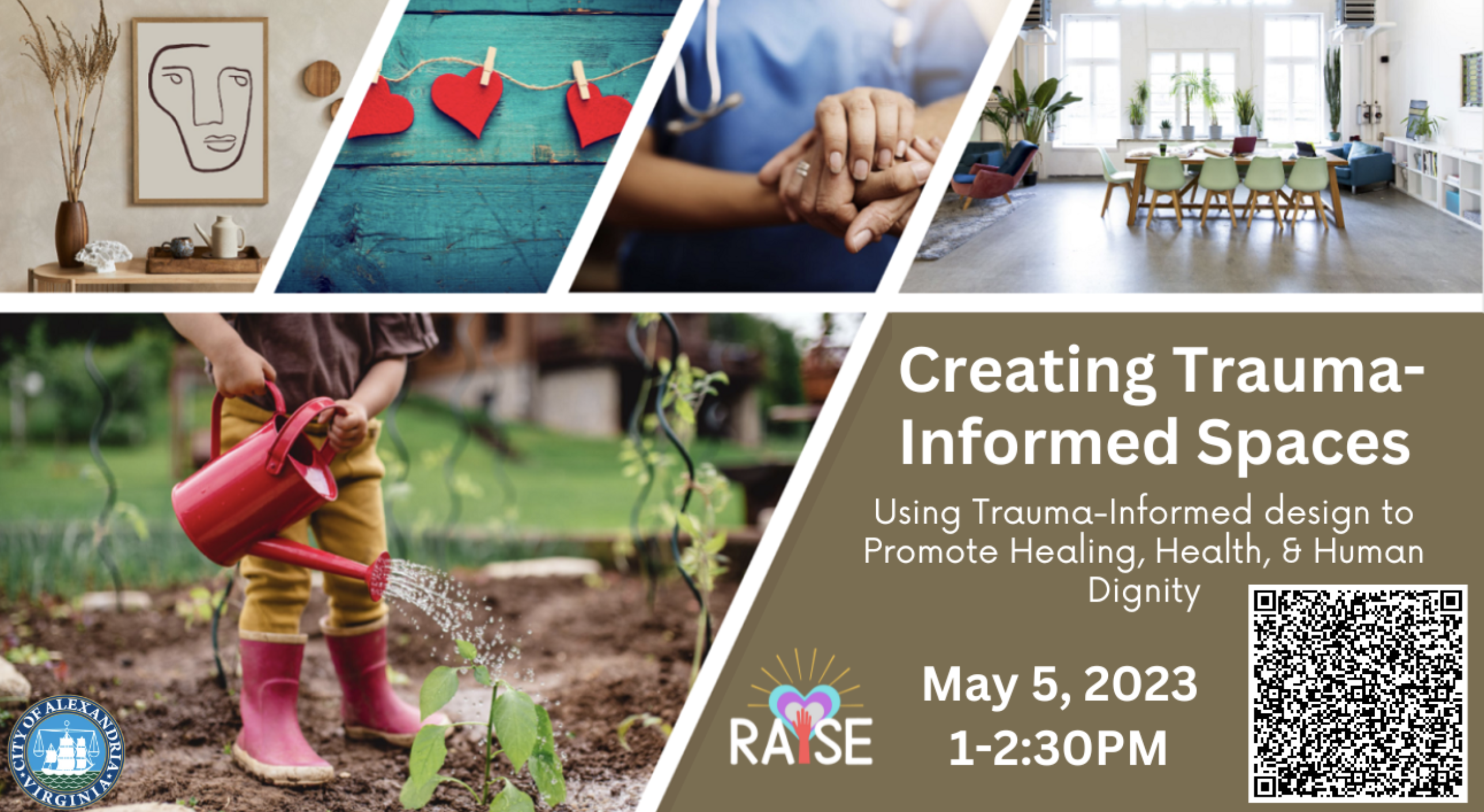 Friday, May 5, 1:00pm-2:30pm
Creating Trauma-Informed Spaces
Join RAISE for this workshop on using trauma-informed design to promote healing, health, and human dignity. Register here!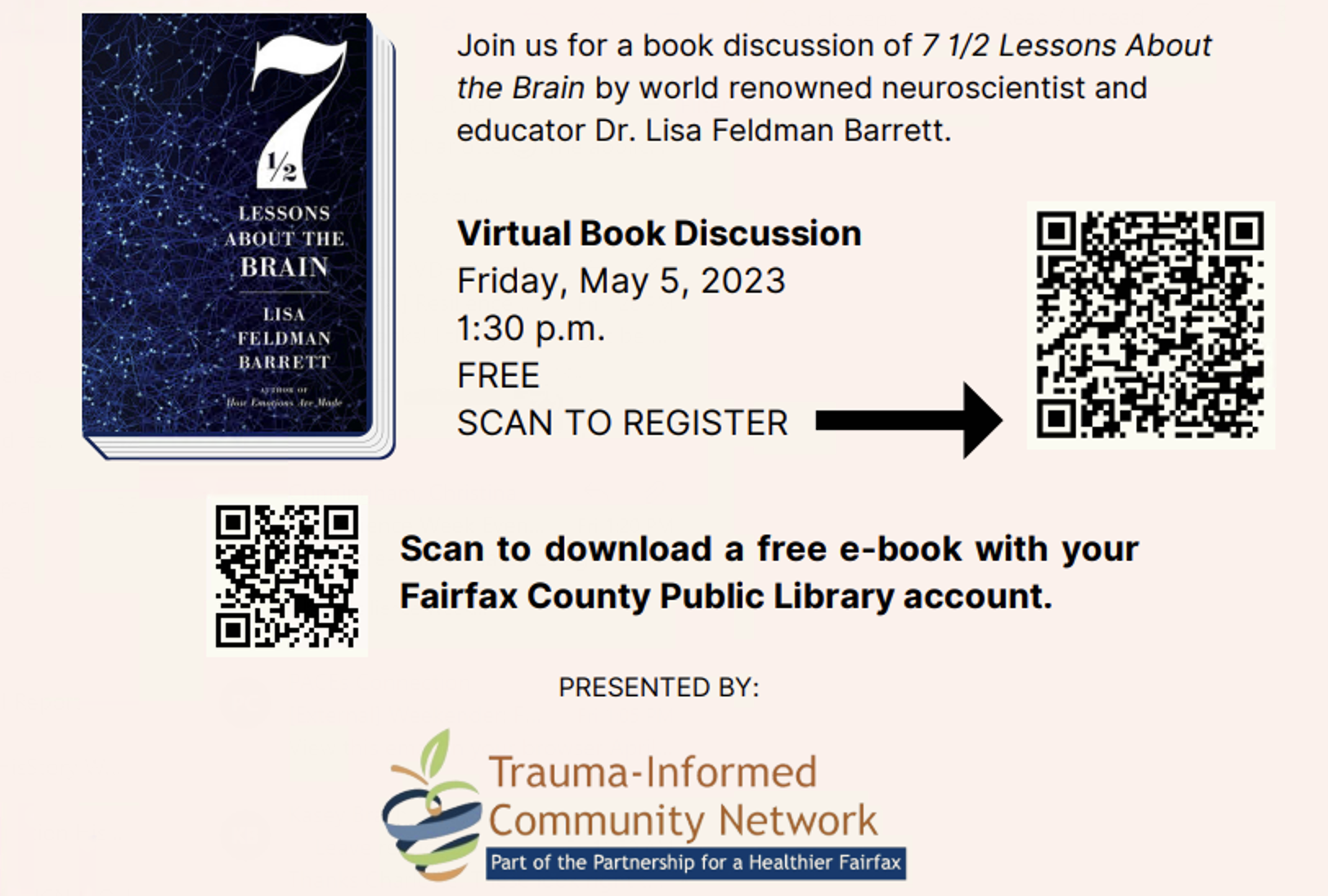 Friday, May 5, 1:30pm
7  1/2 Lessons About the Brain Virtual Book Discussion
Join Fairfax TICN for a book discussion of 7 1/2 Lessons About the Brain by world-renowned neuroscientist and educator Dr. Lisa Feldman Barrett. Register here!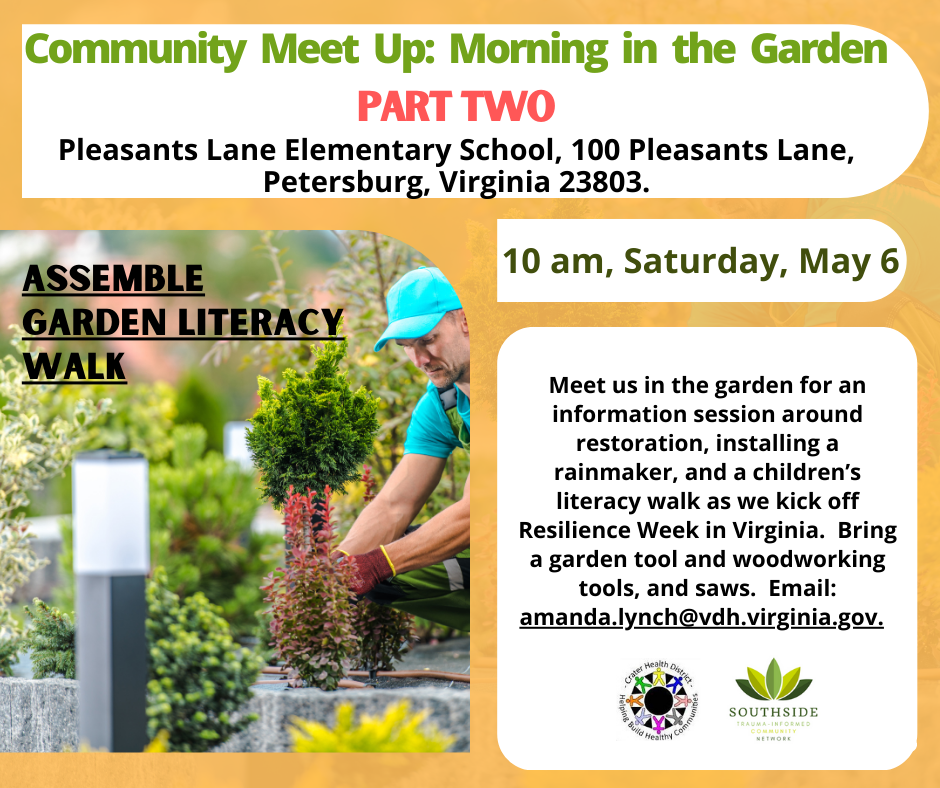 Saturday, May 6, 10:00am
Community Meet Up: Morning in the Garden
Join Southside TICN in the garden for an information session around restoration, installing a rainmaker, and a children's literacy walk. Email amanda.lynch@vdh.virginia.gov with any questions!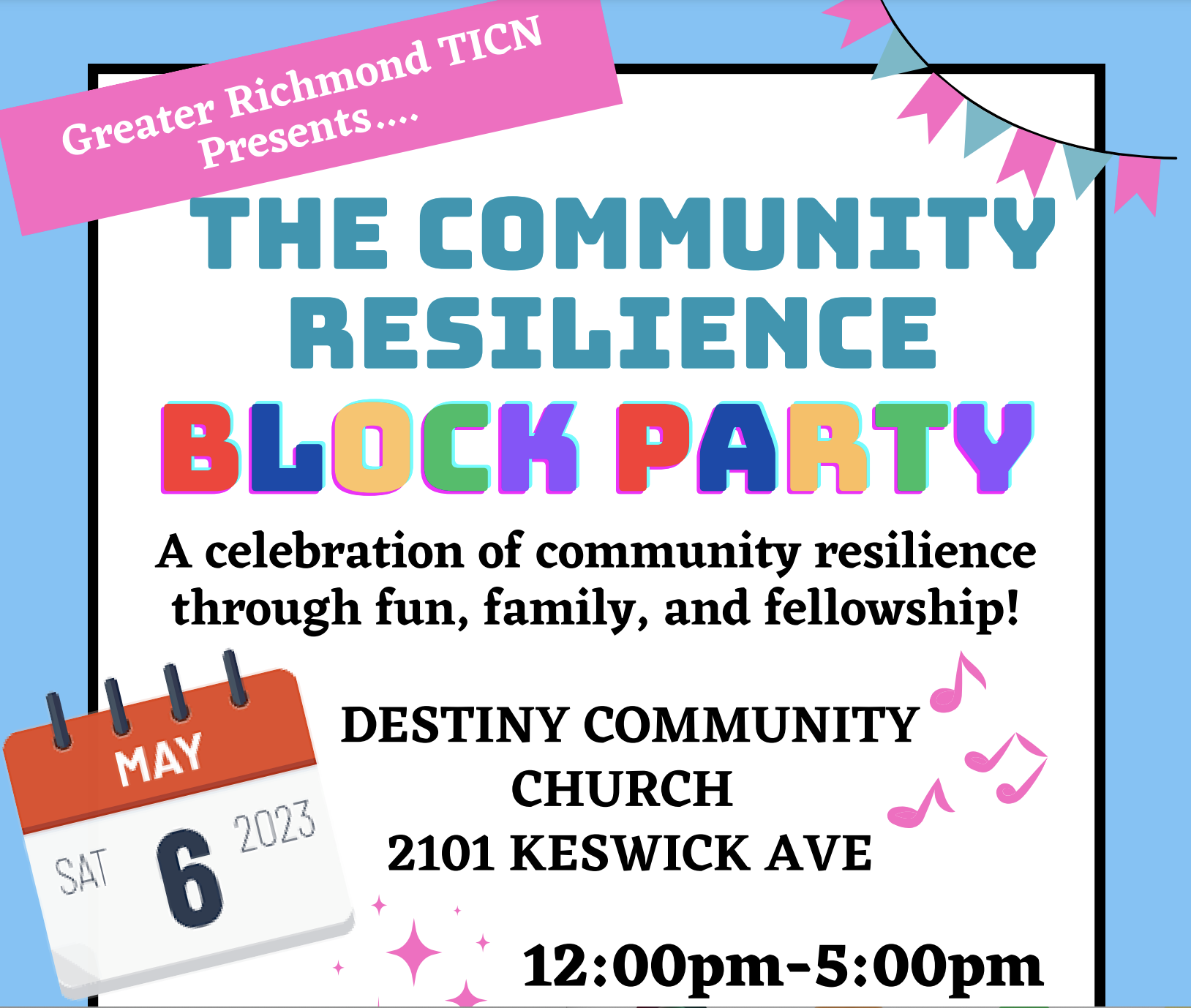 Saturday, May 6, 12:00pm-5:00pm
Community Resilience Block Party
Join the Greater Richmond TICN in a celebration of community resilience through fun, family, and fellowship, with activities, music, food, resources, and more! View a full flyer here.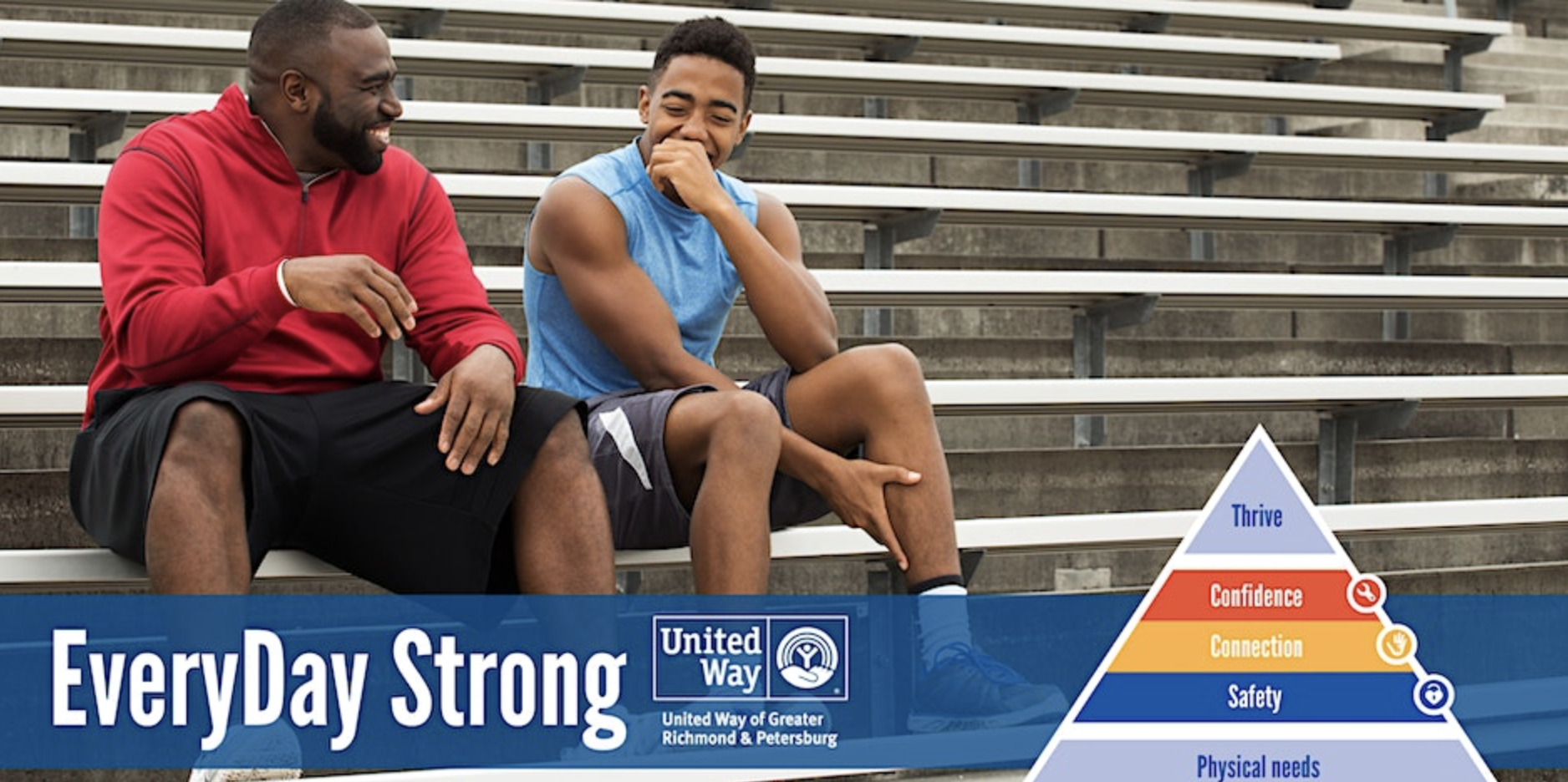 Saturday, May 6, 12:30pm-1:30 pm
EveryDay Strong
Learn more about how you can make a difference in the life of a child and support youth resiliency in our region with EveryDay Strong training from United Way of Greater Richmond and Petersburg. The training is part of the GRTICN Community Resilience Block Party and will be held at Destiny Community Church. View details and register here.
Have any Resilience Week events you'd like to share? Complete this Google Form or email ceure@grscan.com.