Each April, SCAN coordinates the local public awareness campaign for National Child Abuse Prevention Month. Thank you for joining us this April as we fundraise and promote awareness within our community.
Small acts of kindness, protection, and caring make a big difference to a child.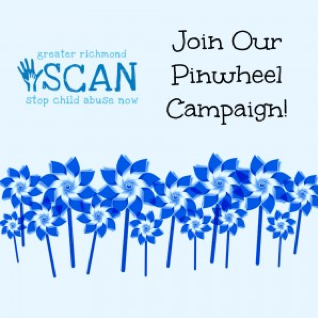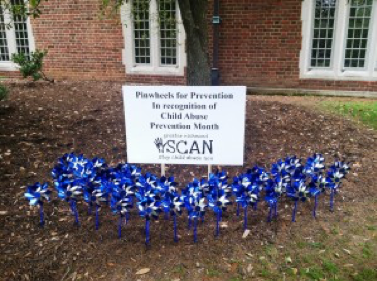 During the month of April, community members use pinwheels as a visible show of support for keeping children in our community safe.
The pinwheel is a happy, uplifting symbol of childhood and can be used in a number of ways to draw attention to the prevention of child abuse and neglect. Pinwheels are the national symbol for child abuse prevention and the Pinwheels for Prevention campaign focuses on positive efforts to ensure that all children have the safe, stable, nurturing families they deserve. Email Kasey Brach at kbrach@grscan.com to learn more about planting a pinwheel garden.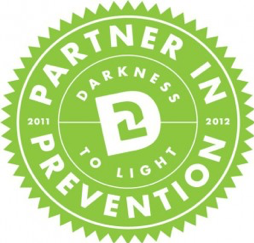 Become a Steward of Children
Stewards of Children is an internationally recognized revolutionary training that educates adults about how to prevent, recognize, and react responsibly to child sexual abuse. This program was created by Darkness to Light (www.d2l.org). Stewards of Children is ideal for parents, staff and volunteers in youth-serving organizations and concerned community members. SCAN believes it's the responsibility of adults to prevent child sexual abuse. Stewards of Children gives everyone the tools to do this.
Find info about and register for our public Stewards trainings Here.
Annual Prevent-A-Thon
During the Prevent-A-Thon, SCAN offers Stewards of Children training's *free* of charge to all participants. Through our Prevent-A-Thon, facilitators train individuals in the evidence-based Stewards of Children training on the prevention of child sexual abuse.
Host a Snack Drive
You can help SCAN by hosting a snack drive in your office, your neighborhood, your church or at a local business. SCAN serves snacks to children in our programs to ensure they are comfortable and ready to receive important treatment and other services. If you would like to organize a snack drive, please contact Kasey Brach at kbrach@grscan.com. If you would like to donate snacks, please deliver them to 103 E. Grace Street, Richmond, VA 23219.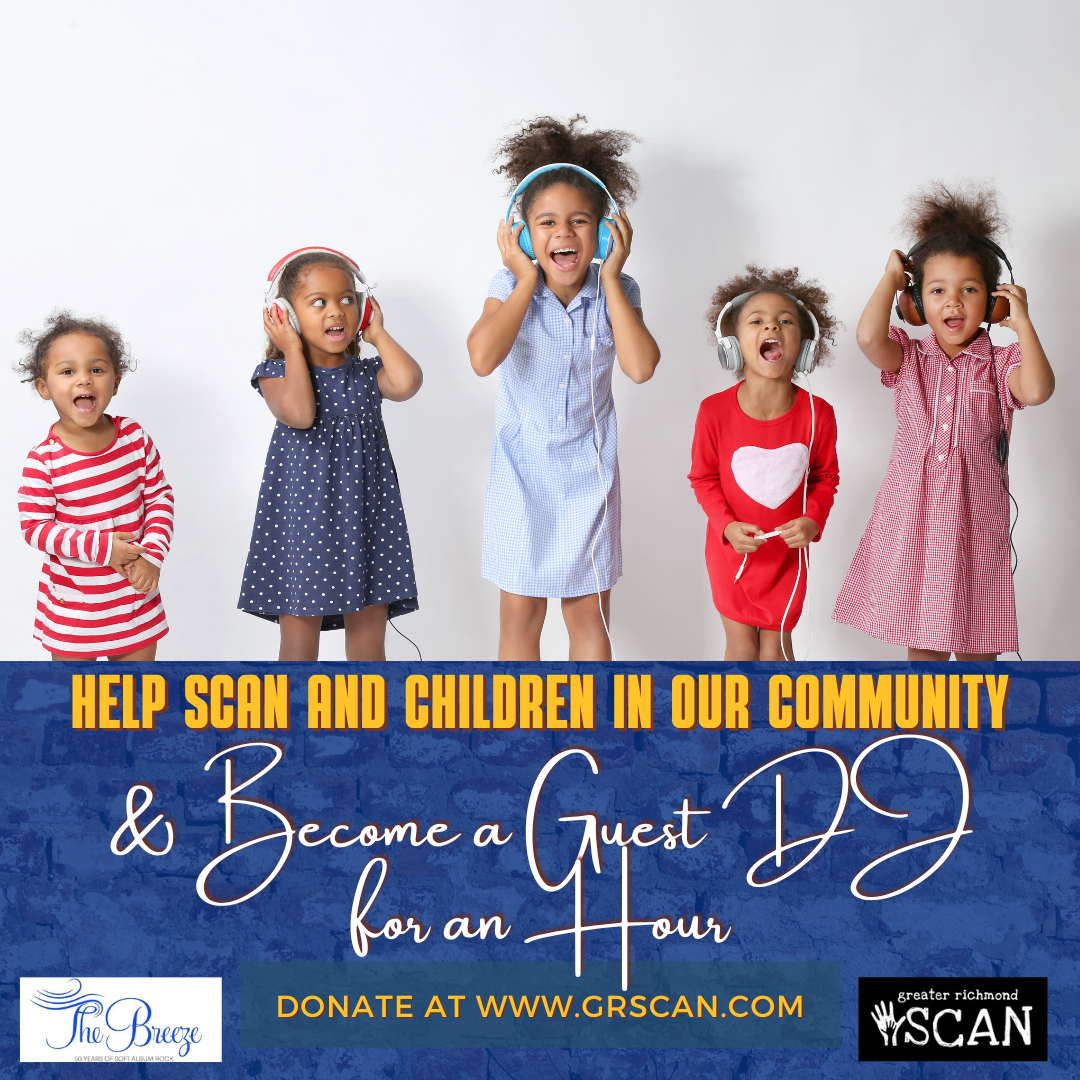 Donate & Be A Guest DJ
Admit it….you've always wanted to get behind a microphone and talk about your favorite songs and music…..or maybe, profess your undying love to that special person where everyone can hear it.
Being a real DJ is on your bucket list but you've never had that golden ticket to do it.
But now is your chance…and you can help Richmond's kids by supporting SCAN and The Breeze as they present the SCAN Guest DJ program where 10 people get to do their own one hour show on Saturday, April 29th by supporting SCAN and being a part of Child Abuse Prevention Month.
How does it work?
So simple, a real DJ could do it.
Donate a minimum of $150 before April 21.
Select "The Breeze Guest DJ" on the drop down under additional information at checkout.
Choose 12-15 of the songs that you want to feature on your show and decide what dedications or stories that you want to tell. This is great for birthdays, anniversaries, graduations, or any event that comes to mind. You may want to really make your partner happy, and dedicate those special songs to each other.
Abes for Babes
Abes for Babes is a grassroots campaign that is focused on engaging the community in the fight against child abuse and neglect with the simple mind set; "Have a penny? Help a child." SCAN is worked with local businesses, schools and other organizations to collect pennies in support of SCAN's services.
Thank you to all of our Abes for Babes participants!
Donate in Honor of a Child You Love
Greater Richmond SCAN (Stop Child Abuse Now) is a qualified charity according to the Internal Revenue Service guidelines. Your donations make a difference! The funds donated by community members like you allow us to continue our child abuse prevention and treatment services. Donate this month in honor of a child you love. Click here to Donate Now.
Stay In Touch
SCAN shares information through our social media outlets including updates on our special events, the latest articles on child abuse and neglect and information about how you can make a difference.