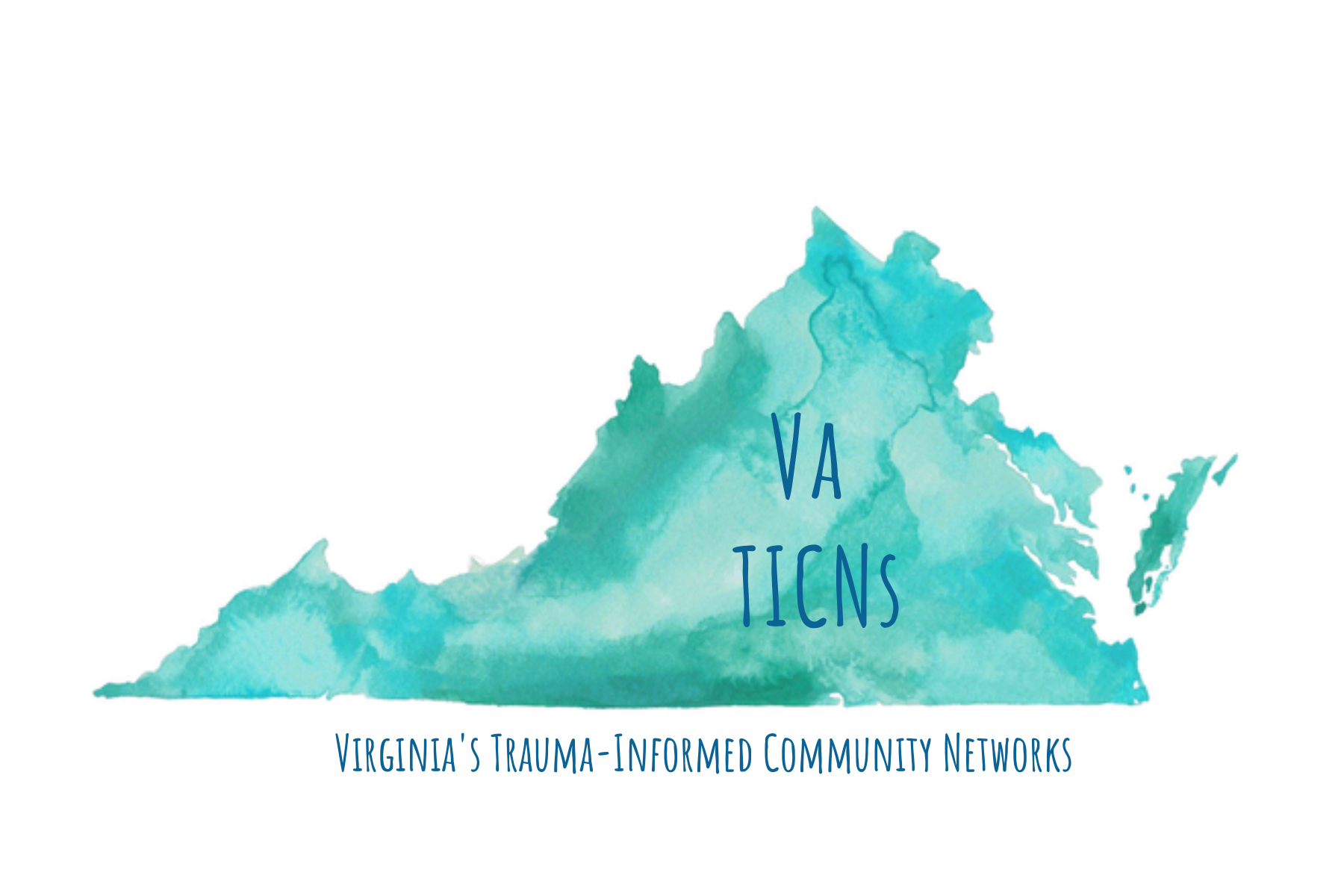 Virginia's Trauma-Informed Community Networks (VA TICNs) are a multi-sector coalition of networks throughout the state focused on building resilience and preventing and mitigating the impact of trauma in their communities and creating a more trauma-informed and resilient culture in Virginia. VA TICNs work together with state partners to change practices, policies, and systems within their regions and at the state level. Greater Richmond SCAN convenes bi-monthly meetings of the VA TICNs, provides support and technical assistance to the 31 networks, and distributes a bi-weekly eNote with resources and events.
For more information, contact Charlotte Eure at ceure@grscan.com.
Click on the image below to download a printable full list of TICNs in Virginia. You can also view this list on Google Sheets, which includes links for any network websites.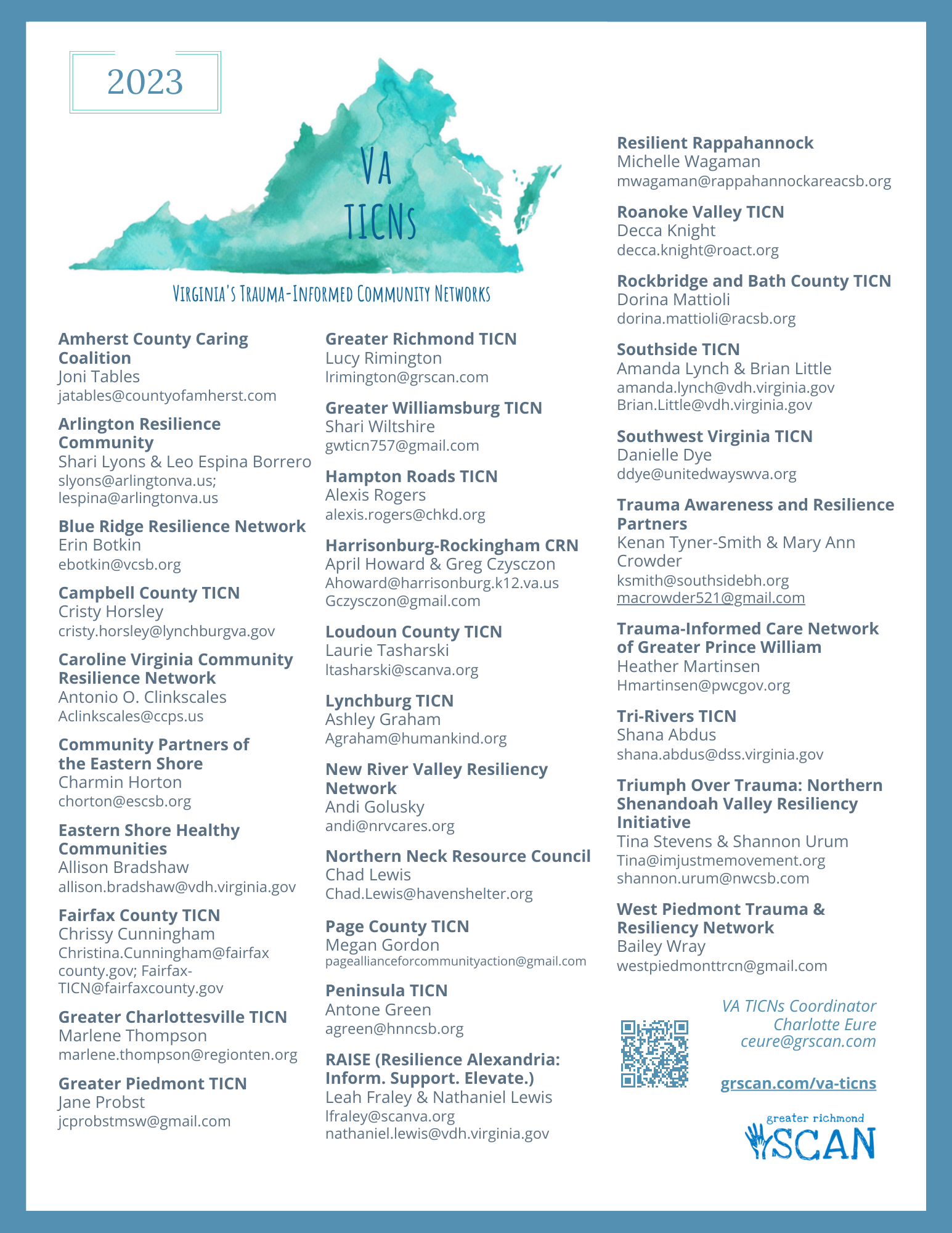 Below is an interactive map of the VA TICNs. You can zoom in and out to view where networks are located throughout the state. Click on each blue icon to learn more about the network.
Highlights from the VA TICNs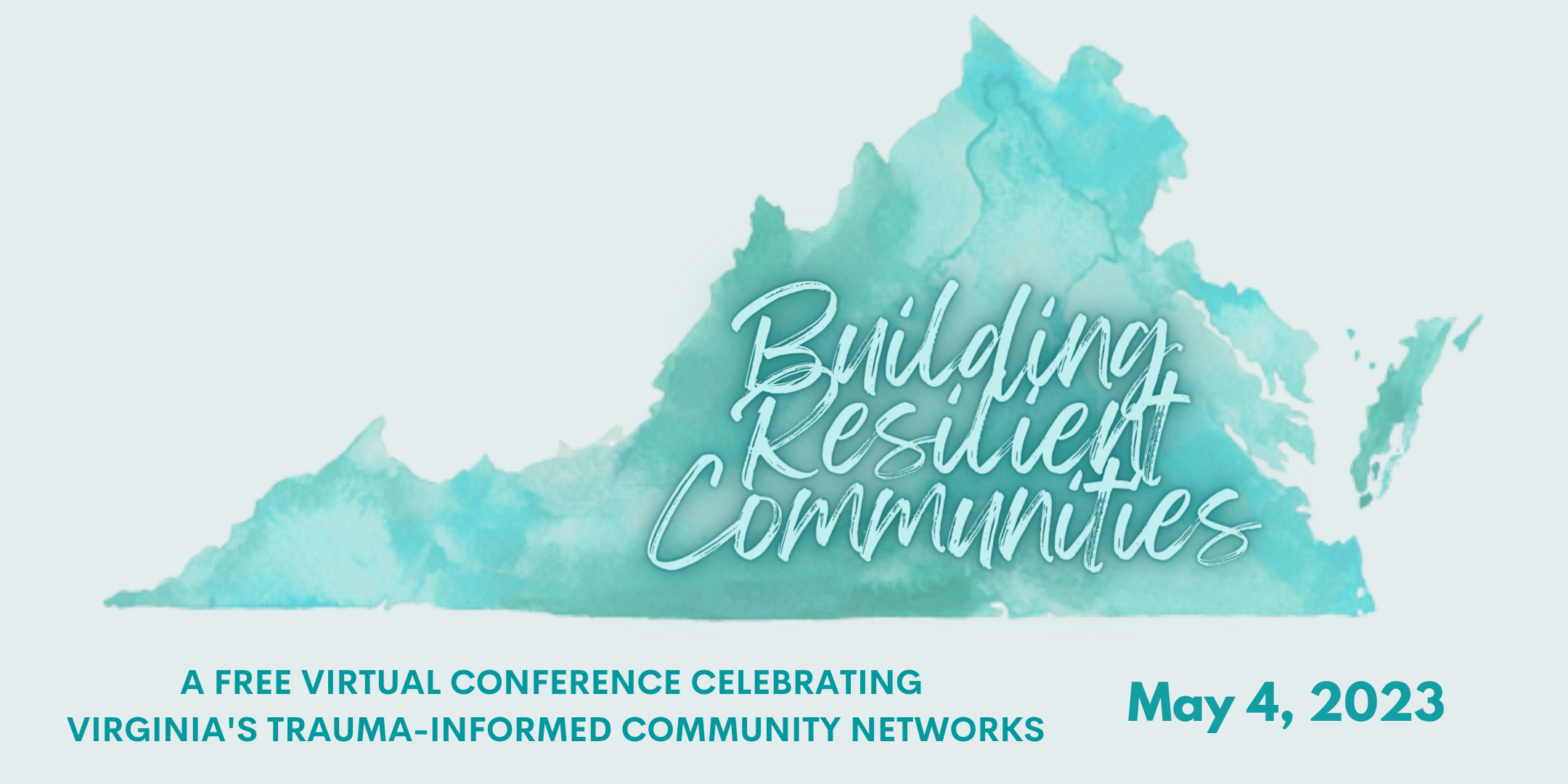 Building Resilient Communities Conference
Community Conversations with the First Lady of Virginia
Community Conversations with the First Lady of Virginia
Community Conversations with the First Lady of Virginia
Community Conversations with the First Lady of Virginia
Thank you to FACT (Family & Children's Trust Fund of Virginia) for their support of the VA TICNs